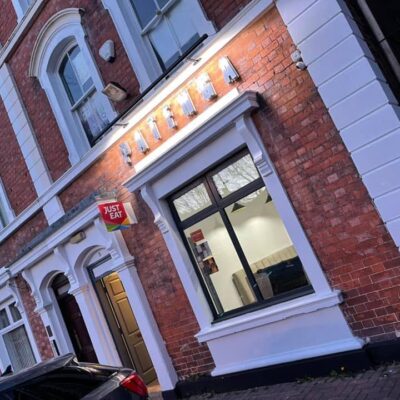 Patenga Redditch review
I'm unsure how long Patenga has been open but in terms of restaurants in Redditch Patenga seems to be one of the more recent venues.
I first seen Patenga around 12-18 months ago and decided to give this place a try for a take away order. The food arrived swiftly, was piping hot and tasted great. No disappointments with the take away service.
Over the course of the next 12-18 months I odered several times from Patenga and each time the delivery was quick and the food always hot and good.
When I first seen Patenga pop up on the radar I never realised this was an actual restaurant. I thought it was purely a take away service. (Maybe in the early days it was purely take away?)
Fast forward to the present day and having been away on holiday to Italy and overdosing on pizza I needed to get back to normal on my return. A curry was needed!
We booked a table for 8 online via the website for the Saturday evening. Later that day the restaurant called to confirm etc.
You can park in several places for Patenga, on the local streets the cloest being Herbert St located behind the restaurant and a short walk to the restaurant.
We ordered a mixture of food here. I have a house special Balti. A paneer shashlick, chicken tikka wraps, tikka masalla, Korma. Plenty of naan breads including the chilli cheese. Masalla chips also.
The restaurant itself is quote small. If I had to make a guess I'd say it has enough room for around 30-35 covers when full.
Service was on point. We had a young lad serving us, his mannors was on point. Polite and efficient.
As mentioned we had a mixture of dishes between 8 of us and I tried pretty much everything on the table.
Starting with my balti which was a special mixed balti. A mixture of chicken, lamb and prawns. Taste was spot on and served at the right temperature.
The naan bread were light, fluffy and cooked to perfection. I had the chilli cheese naan and it oozed cheese which in my opinion is how it should be served. For chilli cheese it actually wasn't very chilli but wasn't a hige issue.
The masalla chips come with a spicey masalla sauce on top which is actually a bit hotter than standard spice hot so be prepared for some heat if you order these.
The paneer shashlick was again cooked to perfection. Flavouring cooked with just the right amount of char on the edges was on point.
One final note, Patenga is not licensed. You can take your own drinks and you can also buy soft drinks.
Final thoughts
There is a few Indian restaurants within the Redditch area which we use on a regular basis when we eat out and want something local but good but I believe we've now found a new favourite restaurant in Patenga. We are already planning what we will be ordering on our next visit to Patenga and can't wait to go back.
Well done Patenga Redditch.