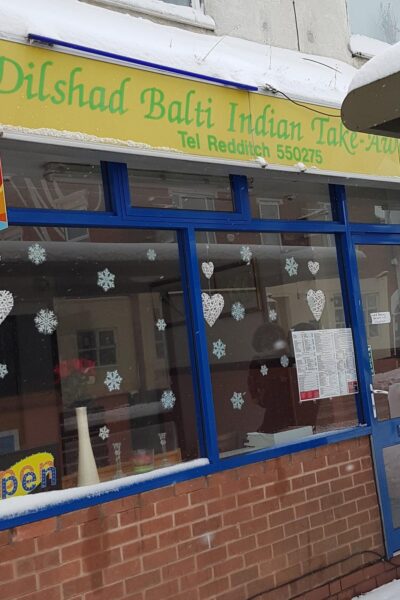 Dilshad Balti review
This was probably one of my worst experience's ever ordering a take away.
The food arrived over 30 mins late. Whilst waiting for the food to arrive I called the Dilshad Balti to find out where the food was and was told it was on the way several times was told the same thing.
Evertually arrivibng the food arrived cold and was also missing part of the order.
I called the Dilshad Balti and was treated with disrespect. A male answered the phone and he wasn't sure what to say to me, I could hear a woman in the background telling him what to say. In the end tired of passing messaged back and forth I requested to speak to the woman directly. Unsure if she was the owner, manager or a worker but her attitude was disgusting.
She called me a liar and told me the order was complete. She continued to inform me that the Dilshad Balti had recieved "no other complaints" that night so I must be lying.
Once she finally accepted that part of the order was midding and it was there responsibility she offered to send out the missing food. I explained the incomplete order we had already received was already over 30 minutes late and was cold and now even colder following a 10 so sending out the missing food was not going to help.
I had paid for this order with cash on delivery and eventually she finally agreed to refund for the missing food with no compensation for the late delivery and cold food.
She told me the delivery driver would return with my money but guess what? The driver never turned up and I never got my money back.
Final thoughts
Probably one of the worst experiences dealing with this arrogant person following the disappointing experience with the order.
To be called a liar by the staff / owner just adds insult to injury.
Would I order from the Dilshad Balti in Redditch again? NEVER. Not even if the food was free!