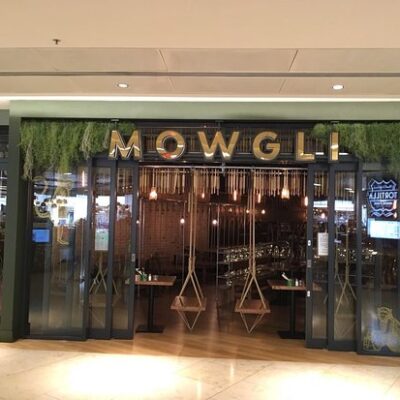 Mowgli review
Having seen the food and menu at Mowgli I had high expectations.
Living around an hour drive away it's not very often I get to make a special trip into Birmingham city centre just for some food.
Mowgli is located approximately 1hr drive away from me. My alternative option of a train is around 1.5hrs but at least arriving in New St station would mean it's not far once you arrive. Parking can be problematic due to the ever changing roadworks, road closures and confusing directions travelling around the city centre these days.
Parking nearby and walking to Grand Central didn't take long, around 10-15 minutes. Our table was booked for 7.30.
When we arrived the venue was busy. Not many tables empty.
We were shown to our table and asked if we had ever eaten at Mowgli before. We hadn't and we was told once seated someone would be over to go through the menu and the process but nobody came back.
The service was slow. It seemed to take ages for someone to eventually come back to our table and take a drinks order. Whilst Mowgli is looking licensed they don't sell any draft beers only bottled or canned beer but I feel the price for bottled beer is expensive when the small 330ml bottle arrives at the table.
The design, layout and restaurant itself is very well designed. It looks like a trendy cool restaurant and you can see why this place is busy. The lighting inside the venue however is extremely poor. We struggled to read the menus due to the poor lighting and we had to use the torch in our phones to see the menu.
As a street food venue it's no surprise that the menu offers a wide range of simple street food style dishes. A bit like Indian tapas. It's a bit unusual to be serving food like this in an actual restaurant.
We eventually ordered food. Sticky chicken, paneer wrap, fenugreek kissed fries, basmati rice and bread.
First to arrive was the sticky Chicken, fries and paneer wrap. These looked very good and had a street food feel about them. Served up hot the fries are not fries but small potato squares so the names are a touch misleading. The menu does say it's potato but so are fries.
The wrap we expected to actually arrive wrapped but comes served flat in the plat and you have to wrap it yourself. Again, the menu calls it a wrap then in the description says it's an open wrap.
We was told the rice and Mowgli Puri (soft bread) would be with in next. Unfortunately we didn't expect next to mean 15 minutes later. At this time the rest of our food was luke warm and mostly eaten due to the time between the food being served and being hungry we started eating slowly the food we had been served.
The bread and rice was hot when it arrived and the flavour was good. A little disappointed by the size of the portions as the rice and breast was both almost £4 each so a small 4" wide and 1" deep pot of rice seems extortionate to me compared to what I would expect from majority of Indian restaurants.
The menu mentioned a £1 charity donation that's added to all bills which could be removed if desired. What it did not mention was the £4.95 service charge which was added without consultation. I prefer to leave a tip at my own discretion based on service and food received and not be forced or made to feel I have to pay a tip.
The food is served all together would have been better, individually it was nice.
Personally I feel it's over priced and the portion size is small.
Our bill was approximately £50 all we had was one paneer wrap, sticky chicken, 1 x , fries, 1 x rice, 1 x bread. 1 small bottle of cobra, 1 glass of wine.
Final thoughts
£50 doesn't sound to bad for a meal for 2 people eating out at a restaurant until you see the small portions served up and then leave the restaurant hungry having had to wait to be served and our food going cold waiting for the other half of our food to arrive.
Even though the food was nice having taken into account a 2hr round trip. £7 to park and a 15 minute walk (each way) to Mowgli then for me on this occasion was disappointing and not worth it.